Ok… This is a bit long… But if you want to know about me, then here it is!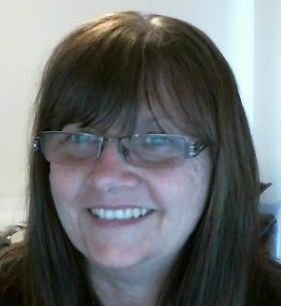 As you might have notice by now, my name is Lynne Carey and I just wanted to let you know a bit about myself… [If you would like to skip to the short version, then scroll down the bottom of the page].  🙂
I am Australian, and living in Australia. I have been working online for around 11 years. Well maybe I shouldn't say 'working' because, I think I was like a lot of people and I didn't really understand what 'working' online actually meant for a long time.
As of January 2015, I am 60 years of age, have been a single mother of 5 children, who are now all grown up, and now a grandmother to 7 beautiful grandchildren… who call me Grammy 🙂
Currently, I have my elderly Father living with me, and I retired from my 'day' job of nursing, so I could be home to be his full time carer… He has some memory problems. We have 3 dogs who I am sure are the luckiest puppies on the planet… (see the picture).
Now maybe you don't care at all about all that stuff, and that's fine, however, I mention it mostly so that people know I am a real person, and not just someone whose out to 'rip them off', as sadly can be the case with a few too many marketers online.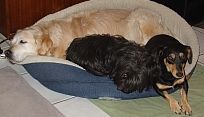 One thing I have learned over the years is that there is really no overnight riches to be made, although certainly a well-paying business can be built up for sure, if you have the right direction and help from the right people… And there-in lay the problem… Finding the right people to help you.
My Online Journey
This all started very slow, although I was mistakenly under the impression that I should be able to get it up and running in a 5 week holiday I took from my nursing job…. Lol… Gotta laugh about it now…
Well… you can stop laughing now!
If you have been trying to get something started online for any time, then you probably know by now, the chances of me or anyone being able to do that, are… well perhaps similar to winning the lottery!
I guess it would be possible, if you were extremely lucky to find the right person to help and you had a clear vision, the right mindset plus the time and some money to invest.
The fact is, despite my unrealistic naive and optimistic start, during all these years, I have actually learned a lot.
As is common with a lot of others learning this 'trade', I spent most of those with a 'Newbie' and a 'Learner' mindset. Constantly thinking I didn't know enough to recommend anything or to teach anything…
Well, there is nothing wrong with always learning, in fact we have to do that with pretty much anything we do, but eventually we are not really a Newbie anymore, and at some point in the last few years I decided I should embrace my Non-Newbie status.
Do I consider myself an expert?
Well, no I don't, however, that is really a subjective thing, because truth be told compared to those who are just trying to get started then with the things I already know how to do, then I am an expert. As in any sphere of life, there are always people who know less than you and those that know more…
Online business is no different.
My Business Shift
When I started out, I didn't know who I could trust and who I should follow, and when you are trying to weed all that out, you can sometimes make some not so great choices, but you don't find out until later… after you have spent your money, and perhaps even more importantly your time.
When I started this site it was with a non-personal focus, and really I didn't want to 'put myself' out there online. I mean, why would anyone what to listen to me anyway? Right?
Then in more recent times when I looked at the people that I respect who run their businesses online, they actually DO put themselves out there, and I came to the realization that I needed to change my direction.
So…
I put my picture on my websites…. That was actually difficult. And I still have not brought myself to do videos, but that is what I need to start doing very soon.
Obviously, we can't please all of the people all of the time, and my style won't suit everyone, but that is perfectly fine.
On the other hand there are a lot of people out there who are in similar situations in life as myself, and these are probably the people I can help the most.
What makes me different?
Well, ultimately that will be for you to decide… but it is important to me, to always ethical, honest and with YOUR best interests as a priority over my own potential gain.
I can share information hopefully that will be easily understood and helpful, particularly for those just getting started and I will occasionally review a product or suggest a purchase (which will in most cases provide me with an affiliate commission), however, I promise that I would never promote something that I don't believe in.
Anything that I promote which are other people's products will either come from someone who I know shares similar values to myself, and their product is quality and superb value, or it is a product that I have purchased myself and I know first hand it is worthwhile.
I want to be approachable and contactable to be able to help you with things that you find challenging online. So if you have any questions or comments, I am very happy to receive them, and you can easily make contact via my contact form. I will endeavor to get back to you as soon as possible, although occasionally there may be a delay of a day or two depending on the day of the week.
So that just about covers 'About Me', and I look forward to meeting you online and perhaps getting to know you better.
Take Care,
Lynne
The Short Version…
I am a real person, who genuinely wants to help you get started with your online business the right way… and not to get caught up in the many side tracks and scams. I want to help you avoid wasting your time and money and help you move forward as quickly as possible
There are a lot of good quality products online that can help you, but really, there is only so much you can do in a day (regardless of how much time you have), and there is so much to learn, you will never be able to do 'everything'… So it is important to work out as early as possible just what avenue interests you the most for building your business online…
I can help you work that out…. And I can help you get started…  The right way… And save you a whole lot of heartache, time and lost dollars!
That pretty much sums it  up…
Thanks for dropping by 🙂
Lynne