Check the List Below to See How I Can Help You
If you have requirements not listed, please feel free to contact me and we can have a chat about your specific project.
What Others Are Saying ..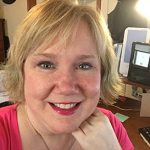 "… 

she did a masterful job with it"
"One of the content items I need on a regular basis is 'affiliate swipes'. Emails, social blurbs, etc – items my affiliates can take and use fast! I asked Lynne to craft affiliate swipes for me and she did a masterful job with it. I loved the angle she took in developing the offer. My affiliates are going to appreciate the time they'll save!"
KELLY McCAUSEY – LovePeopleMakeMoney.com
List of Virtual Assistant Tasks I Offer 
Writing and Editing 
Do you need any of the following?
Ghostwriting – non-fiction – articles – books -reports
Blog Posts
Rewriting PLR
Workbooks
Checklists
Journals
Report and eBook formatting
Niche and Topic Research
Some Niches I specialize in:
Online Business
Work at Home
Health and medical related
Home Remedies
Herbalism and Aromatherapy
Natural Health
Vegetarian and Vegan Lifestyle
Homesteading
Self-Sufficiency
Natural Health and Caring for Dogs, Cats, and other Animals
Art and Crafts (knitting, sewing, spinning, drawing, painting, etc.),
Gardening – organic, permaculture.
Online Marketing
Content Marketing:
Reports, Review articles, Blog Posts, Articles, eBooks etc.
Article submissions
Search Engine Optimized Articles and Posts
PDF formatting
Customer Support
Managing support requests
Keyword and Niche Research
Autoresponder setup and management – Aweber, Getresponse, Mailchimp
Sales Funnel Setups – both inside and outside of WordPress.
Social Media 
Complete Setup and/or ongoing management for Social Platforms such as Facebook, Pinterest, Instagram, Twitter, and YouTube.
Webmaster Services
WordPress – Installation and Setup
Full Website Building Services on the WordPress Platform
Onsite Search Engine Optimization
"Lynne Made Me Feel Safe about Outsourcing …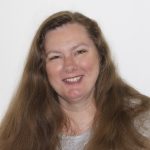 "For unknown reasons, whenever somebody told me to outsource tasks I couldn't or wouldn't do myself, I felt scared. I'm a writer and love to write, but there are tasks I'm less fit at doing. But whenever I thought of outsourcing, all kinds of questions bothered me, like: How do I find someone I can trust? What if the writing is bad? What if it ends up costing me a lot of money and I can't make my investment back?
When Lynne offered her help, I had a project in mind and I accepted. It involved research and writing,  and I'm so happy with the final result. But not only that: I felt completely safe in Lynne's competent hands. She kept me in the loop all the way, always updating me with where she was at with the project. She made my first real outsourcing job a pleasant one. You can completely trust Lynne. She's devoted, works well, and understands the way you want a project to flow. She produces high-quality writing: Easy to read and understand, and covers everything it should. Personally, I'm glad I found Lynne." 
BRITT MALKA – http://writerbychoice.com
Here's How You Can Hire Me
Option #1 – Pay by the Hour – $35.00 USD
Click the Button & Select Number of Hours
Option #2 – Put me on a Retainer – $30.00 USD per Hour
10 hours per month for $300.00 USD monthly
(Minimum of two consecutive months)
More Testimonials …

"Professional with a Great Work Ethic …"
"I have known Lynne for many years now and I have always been impressed by her professionalism and attention to detail. She has a great work ethic and a diverse skill set when it comes to online marketing and will be a great asset to you and your business if you decide to work with her"
ZED SHAH – FULL-TIME ONLINE MARKETER – LONDON
Let's Get On Skype or Zoom For A Quick Chat …
If you feel as though I might be able to help or you would like to meet me first and have a chat about your project, then let's schedule a Brainstorming Session and we can see if we are a good fit.
If you would like to schedule a get-together, just go to my Contact Page and send me a message.  I look forward to being able to help you soon with moving your business forward. 🙂