Grow your Freedom Lifestyle Business Starting Today!
Download Your FREE Implementation Journal and Workbook!
Are you looking for ways to increase your profit margins without spending more time on your business?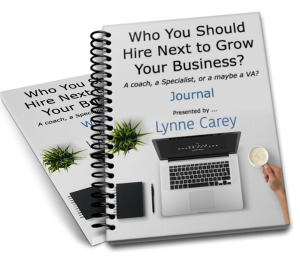 Perhaps you've considered outsourcing but just don't know where to start?
Maybe you are worried about how and where to find reliable workers you can trust.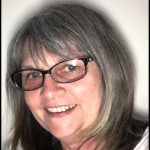 Hello, my name is Lynne Carey and I've been working online for around 15 years now. I understand just how difficult it can be to finding the time to consistently plan and implement the daily tasks required so you continue to experience steady growth in your business.
I have no doubt if you are a Solopreneur then you are familiar with juggling many roles and wearing different hats just so you can run your 'freedom' business.
The reality is, that it turns out to not be so much freedom as you had hoped and I get it …
I would love to help you get back your time and embrace more of that 'freedom lifestyle' and at the same time taking your business forward and to the next level.
We both know you can't do EVERYTHING on your own, at least not for long, and not if you want to grow your business.
In this FREE Workbook and Journal you will see:

How do you know if you are actually READY to Outsource?

How do you work out who you should hire first?

What tasks work best for Outsourcing?

How working with a Coach could help you move forward?

Do you really need a Web Designer?

How do you know if you need a Graphic Designer?

What can a Virtual Assistant REALLY do for you?
Claim Your Free Gift Now

Simply click the button below and enter your name and best email address in the popup box.
Then just click  'YES PLEASE!' to get your FREE Workbook and Journal!
[easyoptinbuildersimple eoboptinsid="eoboptin3″]
Your privacy is protected and your email address will not be given to anyone else. You can cancel your subscription at any time.
If you are ready to rediscover your Freedom Lifestyle Dream and unlock the wonders of Outsourcing, then download your FREE Workbook and Journal – "Who You Should Hire Next to Grow Your Business".