Services I use for My Online Business
Free and Paid Tools and Services I am happy to Use or Recommend
I have listed products and services below which I either use myself or which I'm happy to recommend.
[Affiliate Disclaimer: With paid products I have included my affiliate links and if you choose to purchase any product or service through my link then I will get a small commission … this in no way affects any amount you pay for the product or service … but certainly goes towards helping me continue to provide help and assistance to others through my online business … Thank you in advance … and let me know if I can help!]
Domain Registrar: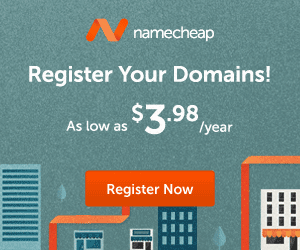 This is my number one choice … Super easy to use and a great company. I have used a few different ones over the years and I really like this company … Check them out … Click here for NameCheap
CrazyDomains (if you are in Australia for .au domain names)
If you are in Australia then I recommend their service … very economical compared to a lot of other Registrars … and again, simple and easy to use. I found their domain registration fees to be very reasonable … Click Here for CrazyDomains
TIP: Good practice is to always register your domain with one company and get your hosting through another company … This is a precaution that protects against things like your website back-end being totally inaccessible in case something goes wrong … your hosting company goes defunct and shuts it's doors or you get some sort of spam complaints (hopefully this won't happen if you are doing the right thing … but sometimes it can happen unfairly and some companies act first, shutting you down, and don't ask questions …) If you have your domain registrar with a different company to your hosting account, then if for some unforeseen reason your hosting gets shut down, you can simply go and change where your domain points to (the DNS) and set up another hosting account … this can be done in as little as 12 to 24 hours so it minimizes any downtime!
Hosting Company: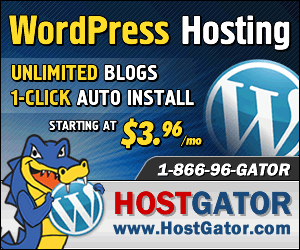 This is certainly one of my favourites … They offer a very good service and have an excellent online customer service option which is always helpful when you need some speedy assistance! Once again you can check it out … Click Here for Hostgator
P.S. I recommend the Baby Plan if you are just getting started … very economical and you can host unlimited domains.
Autoresponder Services:
My Favourite …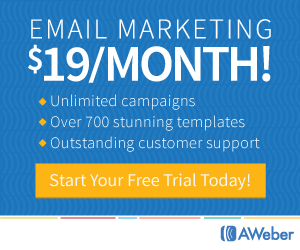 Their service is second to none, with possibly the best deliverability rate in the industry, an easy to use responsive interface, some excellent Apps and Templates … Plus really superb customer service. I have been with them for over 11 years and they are awesome!
Just check it out via this link and contact me if you purchase via my link so I can help you out … Click Here for Aweber
Another excellent service that is growing fast in popularity and has been around for a long time. They have a lot of similar functions to Aweber and are also very straight forward to use … user friendly!
If you want to check out GetReponse, the same as the above applies … Let me know so I can help … Click Here for GetResponse
Awesome Themes & Plugins for Online Business & Marketers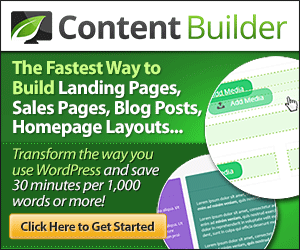 Thrive Themes
One that I have not personally used, but I know is very well respected.
Thrive Themes a superb solution for online marketers … Their WordPress Themes and Plugins are not only responsive and mobile friendly, but they are easy to use and very customizable to create whatever type of page you might be wanting… Whether it be a Landing Page, a Sales Page, a Blog Page or something that is often not thought too much about until later, a Homepage Layout!
You can check out the details of everything they have to offer if you… Click Here for Thrive Themes
Elegant Responsive & Affordable WP Themes:
Elegant Themes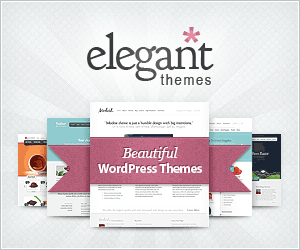 These themes are very user friendly and can give your website a professional look without any coding or complicated effort. They have a range of beautiful themes and a bunch that are fully responsive and mobile ready
These are definitely worth checking out and can save a whole lot of time and stress by making the job easy, just install WordPress on your server and then upload the theme via the Appearance tab inside your WP Admin area … Click Here for Elegant Themes