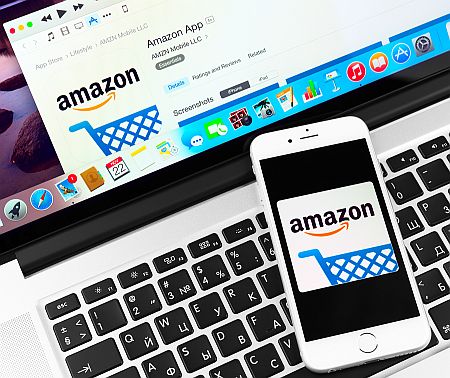 Amazon Affiliate Mistakes can be Avoided
Getting the right training will save a lot of grief…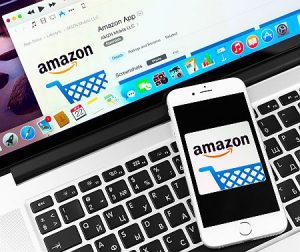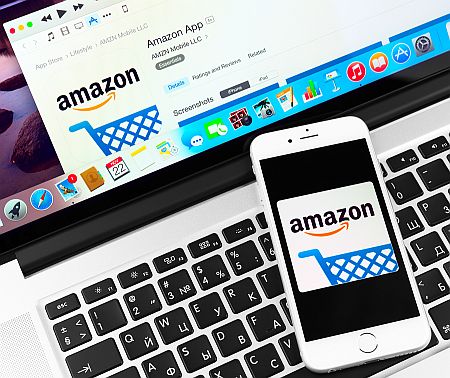 Having someone who can teach you how to avoid Amazon affiliate mistakes is key… but how do you know who you can trust? Selling physical products from Amazon is a great way to start earning online, and I have been working at it for a few years now.
I have made some 'doozies', though mostly by learning from the wrong people. Well, they may have meant well at the time, but the practices they were teaching ended up getting people into trouble.
If you want to take a short cut and just get started, then you can skip the article and go check out Ryan's Amazon training… If you want to know more about Ryan and his training, then scroll down! 
For the most part, selling Amazon products as an affiliate is a good business model because there are such a huge number of people looking to buy things off Amazon every day. The thing to keep in mind though with this type of income, the commissions are low, and the only way it can be profitable, at least in most niches, is if you know how to get free traffic, which usually means getting your site ranking in the search engines…
And THAT is where almost all the problems start!
This is certainly where I have struck most of my amazon affiliate mistakes… and I know it is a common challenge for most Amazon Affiliate marketers – in particular those who are just starting out.
Some Common Amazon Affiliate Mistakes
Thinking some plugin will automate the process and do the work for you
Using methods that Google doesn't approve of i.e. certain back-linking methods or over 'optimizing' content
Not doing enough of the right kind of research and niche selection
Filling a site with identical content to what can be found elsewhere such as on Amazon itself
Breaking Amazon Terms of Service i.e. cloaking affiliate links
A few years back I had a site that was just building up traffic, it was on page one of Google for some good traffic keywords and then Google did it's Panda and Penguin updates…. Needless to say that run didn't continue… 🙄
Just recently, I had notification from Google that one of my amazon affiliate sites (one that I don't really do much with, and which has pretty much been built out using a plugin) is considered 'spam' because there is no 'original' content that adds value to readers.
Of course, I didn't know I was building something that was going to be a problem… And there are people who are selling plugins all the time for this type of thing.
The only type of plugin I would ever consider now would be one that allowed me to edit the content, but then you have to ask the question… did you really need the plugin in the first place?
The point is, if you are just starting out, how do you know what is best practice, aside from just understanding the basics and how to put it all together… and the answer is that you really need someone you can trust to teach you!
There-in lay another problem!
I can honestly say, I have bought a number of Amazon courses… some have been good, some not so good, but the one I am recommending today is second to none. That's the 'Azon 30 Day Challenge' by Ryan Stevenson.
Now unlike what a lot of Internet Marketer's say… He is not a good friend of mine! I don't know the guy except as a customer, and so my recommendation comes from a customers perspective.
Firstly I think Ryan is a bit of a 'chronic' teacher!
His training videos are not short! They tend to be on the long side, but he really doesn't leave anything out… he is thorough. He lays things out step by step, which is perfect for anyone just getting started or for someone who might want to 'fix' their sites so they actually start to do well.
The Azon 30 Day Challenge starts right from scratch and I want to stress you don't want to skip the initial steps… no matter if you find it boring or you think it isn't that important. If you get off to the wrong start you are likely going to waste all your hard work, and over time it is going to take some work.
Here is a quick outline of the course:
Step 1 – Niche Research.
Don't waste all your efforts… make sure you do the niche research and start with a strong foundation for the rest of the course. Ryan really gives this step the attention that it deserves.
Step 2 – Planning Your Site
Next up he goes into planning your site… planning is another step that people are not that keen on doing, and yet it is really another critical part of setting things up properly.
Step 3 – Constructing your Site
Setting up your website only comes after you have done the foundational work.
Step 4 – Writing your Content (the right way)
It's important that you know how to add content to your website, and also exactly what sort of content to write… how to set it out, what to include and what not to include.
Step 5 – Creating Amazon Product Pages
These are basically product review pages, but done the right way, and in addition to how they are written and laid out, he goes into how to optimize these to make them search engine and visitor friendly.
Step 6 – Finalizing your Site
This step also includes how to use the plugins he provides in the course… yes there are plugins that are useful for an Amazon site, but it's important that you know which ones are right, and also how to use them.
Step 7 – Site Marketing and Maintenance
This is another critical step… Without marketing your site you are not going to get things moving very fast or even at all and maintenance is extremely important. You need to know how to maintain your site so that it is going to continue to perform well for you.
Ok so if it's only 7 steps, how come it is a 30 day challenge, do I hear you ask?
Some of the steps take a number of days to complete which is actually another good thing about the course. Ryan makes it very realistic… there's no 'overnight' success and 'get rich quick' promises here!
As I have already mentioned I am one of Ryan's customers, which is why I am more than happy to be able to recommend it to others, as one of the best Amazon Affiliate trainings currently available.
If this is something you are serious about and appeals to you as a way to establish an online business then you definitely want to go check it out while he has the price so low. It is definitely one way to make sure you are avoiding those dreaded amazon affiliate mistakes!
Perfect for beginner through to intermediate levels and even some of the more experienced Amazon Affiliates might learn a thing or two…
Check it out…