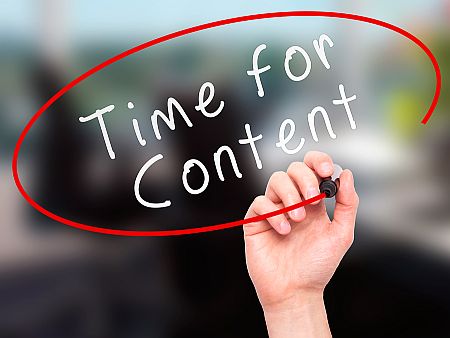 The Internet Exists Only Because of Content
If you want to survive and thrive you have to create content…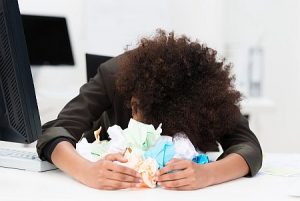 Ok… so the title is a little dramatic perhaps, but the fact is that your online presence will pretty much die a slow (or maybe quick) death if you are not providing ongoing good quality content for your readers, including your Social network, and of course 'Google'.
Google is always looking for good quality, original content and this is what will help propel your site to the top of their search engine… obviously, there are other things too, like having a growing number of interactive readers… who, just so happen to be wanting the same thing as Google (…go figure!)
So this can be one of the obstacles, especially if English isn't your first language and you happen to be competing primarily in an English speaking marketplace. Then you have to really get a bit creative, but many have done it, so it is possible.
So What is Content exactly?
It's probably pretty obvious…
There are many forms of 'content' that goes into creating and maintaining an online business. Clearly, you have written content; articles, reviews, comments etc. you also have videos and images. These are the main forms of content, and Google likes to see all of them!
And while I say 'Google' likes to see all of them, your priority should not be Google, and what it wants, rather it should be about what do your readers want?
Generally speaking if providing interesting and valuable information for your readers is your priority and focus, then it goes without saying that Google will love you, and what's more, it's likely you are going to get people talking about your content, and linking back to it, which Google will love even more!
There are Really Only Two Ways to Get Content
You create it or you get someone else to create it!
Regardless of which one you choose, you need to remember that it is 'you' that your readers will want to get to know, so if you are having someone else create content for you, then it is always a good idea to go through and add your personal 'voice' to it…
Creating your own content is generally considered the best option, however, it can be very time consuming and when you are so busy, and running your own business with so much going on, it is often difficult to find the time to be consistent enough.
Publishing regularly is really important (says she who constantly struggles with this very thing…).
One way to assist a regular posting schedule (and you should be planning your content… note to self!!), is to encourage 'guest bloggers'… This will fill a gap, and assuming they match your style and purpose to some extent, this will certainly be a way to fill gaps in your publishing plan.
Another way you can help 'speed up' the 'create content' process, is to outsource, or hire ghost writers… this can be expensive, and unless you are already earning a good income from your online efforts, is likely not going to be your first choice.
A good low budget option, is to purchase good quality PLR (Private Label Rights) content and then rewrite it, yourself, or again, you can outsource that (just don't forget to add your own personality to it).
There is a lot of 'low quality' PLR out there, so it's good to get to know some trusted sources who you know only sell excellent quality. Here are a few that I use and am very happy to recommend:
Tiffany Lambert – PLR Mini-Mart
Sharyn Sheldon – Content Sparks
Ronnie Nijmeh – PLR.me
[yes… they are affiliate links, which means if you purchase via my link I will get a commission. No extra cost to you of course… thank you in advance 🙂 ]
Some Tips for Writing Your Own Great Content:
Put together a Content Creation Plan – Schedule your content, so you know what you are going to be writing about for the coming week or even the coming month.
Keep a watch on current News items for your Niche to see what's happening, you can even subscribe to certain sites via RSS – this might include news sites, notice boards or forums and would be good if you researched some of the top influencers within your niche; like top 10 bloggers.
Speed up the process of keeping up with what is being published by using News Aggregators like: Flipboard, Pulse, Zite or  Feedly   (all good on your mobile devices)
Research a topic on Google, and take notes as you go through and get ideas – organize your notes and create an outline for your content piece – the first outline can be a rough draft that you can then rearrange the points into a logical progression as needed.
Search through YouTube and Pinterest on a topic to see what things are out there, that you can add to your post, or use to get ideas to create your own images, infographics or videos.
Use a voice recorder for when you are out and about to make a note of ideas as they come to you.
Keep your 'ideas' in a folder on your hard drive so you can refer back to it, when you are looking for ideas.
Ask questions from your readers and subscribers – you can do this at the bottom of a post or you can use a short survey
Curate content… but do it the right way… where you can leverage great articles and content from other sites by adding your own spin and referencing back to their site (don't plagiarize of course).
Using PLR for Articles
Make sure you personalize any PLR content you decide to use
Integrate a personal story into the content
Give it a good Title
Add relevant and good looking images
Some More Tips for Using Your Content
Don't forget you can always re-purpose your content…
If you have gone to the trouble of creating it then you should consider re-purposing it to make the most out of it… Turning an article into a video, or a video into an article…
Consider turning some of your articles into pdf guides or reports… and then add them to free document sharing sites; just make sure you include links so you can get visitors back to your site (back to a squeeze page offering your free gift would be a good place to sent them)… Places like Scribd or DocStoc
You can also turn some of your content into PowerPoint tutorials and add them to slide sharing sites like SlideShare or AuthorStream.
Another thing you can do is turn your content into audios which you can also give away on sites like YourListen or SoundCloud.
Of course the big reason for giving certain content away is to grow your audience and ideally get more subscribers and eventually customers for what you have to offer.
But… you can also use these places to gather information and learn for yourself and with developing your own business… All good resources to be aware of as a consumer and as a provider of content!
Now for the BIG Question!
What would you like to see more articles about? Perhaps you are having challenges and you would like to know how to tackle them… Just leave a comment below and give me some more ideas on what sort of content you would like to see!