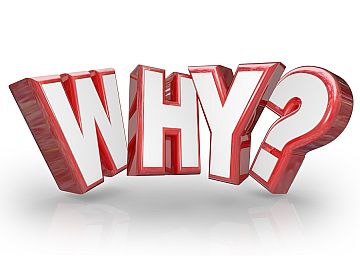 A Real Life 'Internet Marketing' Story.
And how it relates to my day to day online business….
[If you are not into 'personal' stories, you can skip to the bottom of the page now if you like.]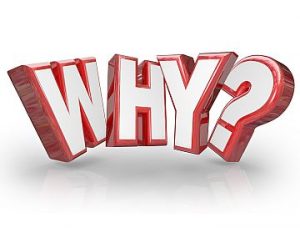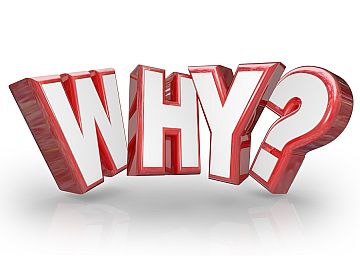 This past week has been a bit of a difficult week at my place…
Not the worst week ever, or anything like that, but a bit more stressful than normal (and 'normal' is usually a bit stressful around here)… Lol.
So for any of you that don't know, I am a carer for my Dad who will be 88 this month. Unfortunately, he has some dementia and needs someone around all the time.
I left my nursing job nearly 5 years ago so that I could look after him, because for my way of thinking, putting him into a nursing home just wasn't/isn't an option unless there is just absolutely no choice.
I figure, it is my responsibility and privilege really, to look after my parents and to do what I can to make their life as happy as possible in their final years.
Sadly my mum passed away in 1998 after a long battle with mouth cancer, and at the time Dad (and Mum) were living on the other side of the country (Australia).
So I knew that Dad would be struggling, because Mum and Dad had lived and worked together for nearly 50 years… so it was going to be a big adjustment for him with her gone, and I was a long way away, so I was not there to help.
He did have some good friends, so that was good, but I wanted to try to give him something to take his mind off things… So what would do that?
A Puppy….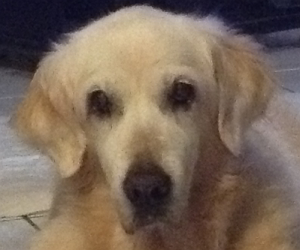 So before I left, we went and got him a happy, bouncing and beautiful Golden Retriever puppy.
Dad had always been a dog person… and while he already had a dog, a German Shepherd cross, called Zac. He was getting old and didn't have all that long left, so I figured it would be a good distraction to have a puppy to look after and take his mind off what was missing, at least a little.
Cutting a long story short…
That little Golden Retriever he named Millie. She was a beautiful dog, as retrievers are…
10 years ago, in 2005 it was decided that Dad should sell up where he was and move over to live with me… so that's what he did, and he and Millie came over to live here.
At that time Millie was 7 years old…
She was also very overweight, because Dad had been spoiling her and just feeding her bits of this and that all the time, whenever she indicated she wanted something, and for the most part, it was things off his plate in addition to her regular food.
Retrievers are well known for their love of food, and Millie was no exception…
I was surprised when I saw here… I had not seen her for a couple of years. If you can imagine this big huge dog with a small head… that was Millie, because she had put on so much weight.
Well this isn't about how to get your dog to lose weight… although I guess I could talk about that… it is more about the fact that Millie, did lose her weight, settled in well to her new home, and is still with us…
She is now 17 years old, as of July 2015…
She is apparently way past her expected 'use by date', you could say, because from what I've seen Retrievers reach an average age between 13 to 14 or so years.
So it's reasonable to say the she doesn't have all that much time left…
What Made this Week so Difficult.
Well… the other day we (mostly me, as Dad is not really able) made the decision it was time to have her put to sleep… If you knew me, you would know that was not an easy decision for me to make.
Of course it's not easy for most people, but I am probably a bit more extreme than most and go to lengths that many would not go to.
Millie has been having issues with her hips and back legs. The muscles have been wasting away, so it has become more difficult for her to walk… Despite all that, most of the time, she still looks to go for a walk (only a short one of course) and she still looks forward to her food, plus she enjoys having a sun bath etc.
I have no doubt that some people would think it's past time to put her to sleep, but she still seems to get pleasure out of life so I feel that to cut that short would not be the right thing to do.
It's a difficult balance though…
Because of her difficulties getting up and down (she often has to be helped up) she has issues with incontinence, and I have had to adapt things around the house to make cleaning up the mess a bit easier.
With all that said, when she seemed to have deteriorated to a point where she could not walk more than a few steps without dropping down, I felt the time had come. I didn't want her to suffer more than would be reasonable.
So I rang the vet and arranged a visit for the next afternoon. I also rang the pet crematorium and booked a pickup… because we decided to put her ashes in a photo frame box, in the hope this might make it a bit easier for Dad to cope with the loss.
I decided to get her some treats, so I organized some raw chicken thighs to feed her after her dinner (normally she would have chicken necks, but we have been unable to get any for a few weeks, so given she loves chicken, I thought thighs would be a great treat for her).
That night she had her usual dinner (we feed the dogs mostly a raw diet, and I also give her a magnesium tablet and vitamin C which seems to make her more comfortable), and then after dinner she had her chicken thigh treat.
I was pretty upset of course… it is so difficult to make this sort of a decision for someone like myself, but I had pretty much 'settled' into the fact that it had to happen.
Then the unexpected happened…
That night she had one of the best nights she had, had in a few months… by that I mean… no accidents in the house and she seemed brighter.
When she got up she seemed to be walking better…
I was surprised, but still thinking today was the day.
I gave her another feed of chicken thighs in the morning, as an added treat (normally they only have the one meal a day; in the evenings).
Next thing she was looking to go for her walk… and she had not been for a walk for nearly 2 weeks… (the weather had been dismal and cold in the middle of winter here in Australia).
So we took her for a walk and while she didn't walk all that far, she was walking straighter and walked the distance she had been walking a couple of weeks before.
All big surprises considering how bad she had been the day before.
I was trying to work out why?
The only thing different was the amount of food I had given her with giving her the extra chicken necks.
So this got me to thinking…
Even though she was having a big dinner and probably bigger than she used to have a year or so ago, even though I actually help her eat it with a big spoon (don't laugh), so she has been happily eating all the dinner I normally give her, she still might have needed more food!
My thoughts were… perhaps she has not been digesting her food very well and therefore might have been needing more to get enough protein to actually slow down the weight loss and muscle loss!!
So maybe she had deteriorated because I was not feeding her enough!
Then to add to the problem… I had not tried to walk her for a couple of weeks (she had not really been looking for walking either).
Not exercising would have only exacerbated the muscle loss and back end weakness… which would make her condition deteriorate more… right?
Millie got a reprieve…
So the long and the short of it, was I cancelled the 'event' and thought I would see how she goes over the next week if I make a point of feeding her more and also taking her for that little walk every day to get that bit of exercise that she needs and then see how she goes…
It is obviously not a case where she is going to suddenly get way better, and the inevitable is likely not all that far away… in the meantime, Dad gets to enjoy his companion a bit longer.
As long as she seems to be getting enjoyment out of life… even if it means extra work for me keeping things clean around the place, then I don't feel I can cut it short.
So for now… I am still running the best nursing home around for Dad and his dog… hoping to make their last days as pleasant as possible.
How Does This Relate to Internet Marketing… The Reason Why!
Well I guess this story touches on the 'Reason Why'…. This is a huge part of my 'reason why' I am working at this 'online thing'.
At 60 years of age, due to 'retiring' early to look after my Dad, I have managed to go through what little 'retirement funds' I had and now there is nothing to 'fall back on'. We even have a large mortgage on the house…
So clearly there are some financial 'why's' as well as the fact that I really want to be able to have the freedom to continue to look after my Dad and be able to choose what I want to do and where I want to do it.