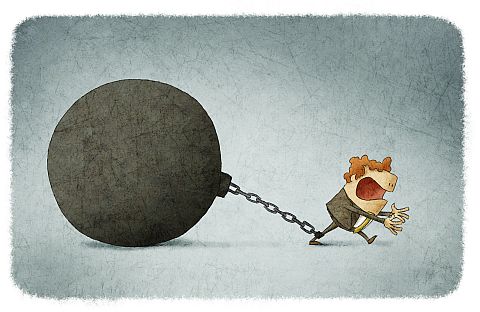 Ok… so I'm NOT learning anything NEW in this thing!
Maybe you've been on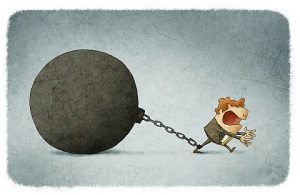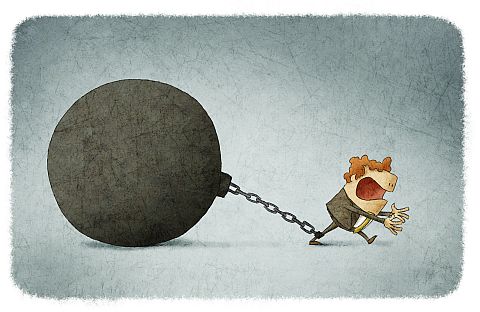 line for quite a while like me and have spent way too much money on way too many courses, and maybe you are not learning anything new either…
But here's the thing…
If you feel like you are dragging your online business around like a ball and chain and it just seems impossible to get the momentum you need to get it to the top of the mountain and rolling down the other side… then please follow along as I 'unfold' my journey over the coming days and weeks…
Yes, I did say that… I'm not learning anything new…
And thank goodness for that, I say… because Ive had information overload running out my ears for years now, and I really have to buckle down, 'bite the bullet' and focus. It's beyond 'make or break' time, and the Quick Start Challenge is really helping me to get on task!
So learning new stuff can be over rated and I didn't sign up to 'learn new stuff' anyway, as such (although always on the look out to learn); My main reason for signing up was so I could use the QSC as a tool to get myself moving.
I'm sure there are a bunch of people who are doing this challenge, that might be hitting a bit of overwhelm by about now, trying to learn a whole lot of new things…
It can certainly be daunting… don't let yourself think about 'all' that you have to do, instead, just keep bringing yourself back to staying focused on the tasks at hand, and know that where you are is exactly where you need to be right now…
Think of it like laying a solid foundation and really you are just putting one brick at a time into it… over time you will continue to build on what you have started with the challenge.
On the Other Hand…
If you are like me… have been around online for too many years, have already gained a lot of technical know-how, learned a lot of strategies and methods for making money online, but still have not quite 'cracked' the code to regular and meaningful income… then really you have a head start providing you can 'break' out of the mindset that has likely been contributing to holding you back.
Is the Quick Start Challenge is a waste of time for non-newbies?
Absolutely not!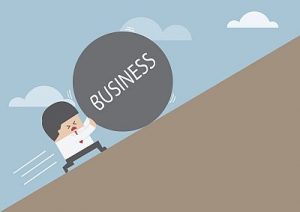 As it turns out… And you have likely already worked this out… Knowing a lot of 'stuff' doesn't of itself, bring success…
And, how often are you told to just 'take action, take action and take action'…
Perhaps surprisingly, often times even doing a lot of 'stuff' doesn't get you where you want to go, because it is not just about taking action but rather taking the right actions and building momentum.
Perfectionism and learning how to do everything yourself is a real killer… unless you have a few hundred grand to throw away and are happy to become several years older in the process, because it takes a long time sometimes to learn so much 'stuff'.
Maybe you think you need to know 'it all' or 'a lot' before you can get serious… ahem… yes I am certainly guilty of this one!
For me I think Dean summed up what it's about for those of us who have been at this for some time… he said it well when he said it's about 'forming new habits because your habits to date have not gotten you to where you want to be…'
One of the Lucky Ones
So I am lucky in a lot of ways… I know how to work with WordPress, I know how to use Google Analytics and
Webmaster Tools (although I'm sure I can still learn more), I know how to set up Autoresponders, and I even know how to make videos (although I have procrastinated with that one for years!)…
In a way, it makes doing this challenge a whole lot easier, but then again, it's not all it's cracked up to be… because it's cost me a lot to get to this point.
It's cost me way more than it needed to, in time, in money and even in losing belief in myself and my ability to actually get it done!
So if you are in the position of learning, then that is ok, it's great in fact, you get to do it right from the very start.
Make the most of it… all steps forward are progress… and even after you have finished the challenge you can likely 'repeat' it again to redo or improve on what you achieved the first time you went through it.
It's not about getting everything perfect straight up… this whole online marketing thing is a journey, you just need to have clear goals and keep moving forward taking relevant and specific action to achieve them.
What am I getting out of the Quick Start Challenge?
I think this applies to everyone no matter where you are starting, and that is to make sure you have set specific goals and tasks and to be accountable for getting them done within a certain time frame.
I know for me… any significant progress I have ever made online has always been during those times where I was motivated to identify the 'important tasks' and then to focus on getting them done by a set time or day.
So here is a short list of what I am getting out of the QSC…
Refining my immediate priorities and goals
Focusing to get the tasks done within the set time frame
Renewed enthusiasm and appreciation for tactics that I am already familiar with, but have never really made proper use of.
More clarity, determination… and did I say FOCUS 🙂
Some of the Quick Start Challenge Key Takeaways Week 2
The difference between those who are getting traffic and those who are not, is how much action you are taking (obviously, the right action)
What if I just went where the traffic is… (pretty obviously really, and while I've heard it before, I needed to be reminded)
Learned nothing new so far… So 'knowing' stuff does not necessarily equal success
Zone in on what you want to do… Don't spread yourself too thin… You can be doing many things poorly… or you can do a few things well!
Stop 'dabbling' in this and that, and start making a plan and working that plan consistently
Steps to Success…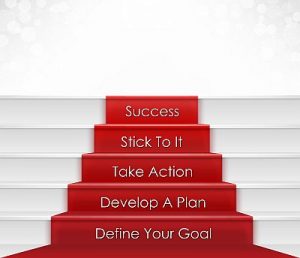 I think the biggest challenge any of us are likely to face while trying to get a business started online, is 'ourselves' and our ability to get and maintain the right frame of mind. Also, to be disciplined over time to not keep looking for the 'quick' reward, so you can make real progress towards your goals.
Yes… it does take effort pushing this 'mammoth boulder' up to the mountain top where it can start taking on a life of its own, rolling down the other side… but it is so worth it… and for me at least it is years overdue.
We just need to have a clear vision of of what we want to achieve, and keep walking up those 'steps to success'… keep pushing forward, onward and upward!
I hope I can get to know you and maybe even help you along the road of your online journey… perhaps I can help you up the steps to success and hopefully avoid some of the pitfalls along the way…
That would be awesome! 🙂
So Where Do You Find Yourself? Suffering Information Overload or Like Me… Getting a Good Kick in the Pants to get this thing Happening Once and For All?
Please take a minute to leave a comment below and let me know where you are at… By the way, you might like to mention any area you are struggling with… maybe I can help in some way! 🙂