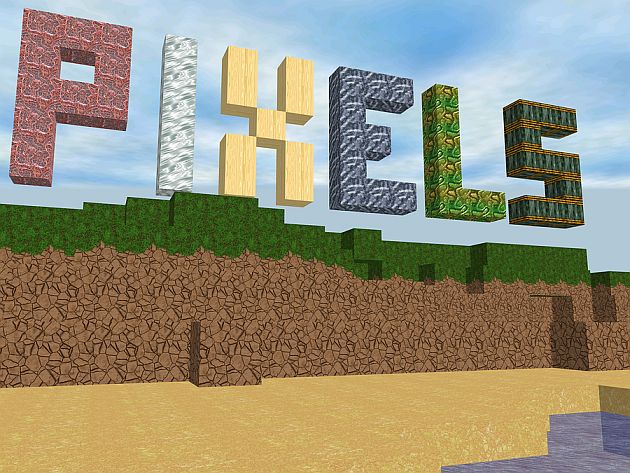 How You Use Images in WordPress is Important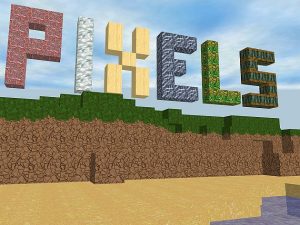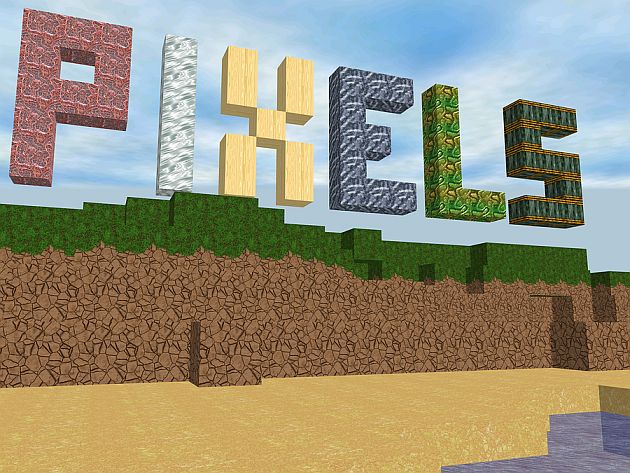 Most people who are new to creating or managing websites and using images in WordPress, just don't know what they don't know! [Ha, ha… Stupid thing to say really, because that applies to everybody, with everything, no matter how long they have been doing it, right?]… But bear with me.
Hopefully you know what I mean; there are some important basic things that we need to know, and when we start out, we don't realize what they are or how they can impact our site negatively.
Making mistakes with images is one of those important things and I certainly made a number of mistakes with them, in particular when I started putting together html web pages, 12 or so years ago.
Why are images important?
To cover some of the basics… there are a probably a ton of reasons images are important:
Visually pleasing
Catch attention
Assist with communicating your message
Can be hyperlinked to a product for sale (assists with monetizing your site)
Can help with onsite optimization (SEO)
Plays an important part in building your audience – using Social Sites sites like Pinterest, Instagram and Facebook etc.
So using images on your website is not really an option, it is mandatory! And using them 'properly' is going to be a key part of your online success.
WordPress and Images
If you use WordPress (and you should), then you will likely know, inside the dashboard, there is a 'Media Library' where all your images are stored. Also, when you are writing a post or a page for that matter, you are able to click on the "Add Media" button at the top of your editor and it will take you to the Media Library in a popup window. There is also an option for a 'Drag and Drop' up-loader which makes adding new images to your library really easy.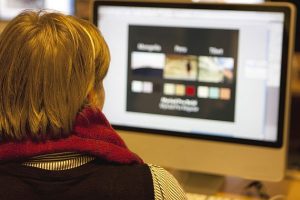 The thing is, you want to make sure you have prepared your images before you upload them… by that I mean, they want to be the right title, the right size and also in the right format depending on the purpose of the image. This will save a lot of hassles and potential problems.
Plus something else to keep in mind when using WordPress… If you happen to 'double up' on an image or even on a post title (the permalink) WordPress will automatically add a number to the end. For example if your image title is 'myimage.jpg' and you happen to upload another image with the same title then it will end up something like 'myimage2.jpg'.
In the name of a post or a page or even a category it does the same thing… 'internet-marketing-tips' might be the permalink of your post titled "Internet Marketing Tips" and then you happen to create a second post with the same permalink then it will be 'internet-marketing-tips-2'.
This will occur even if you have deleted a post, and it is still sitting in the trash… You can of course, deleted the unwanted post or image and then rename the permalink on a post or you can re-upload the image with the right title in place.
Some Common Image Mistakes
Having your images too large (Slows page loading times)
Not having your images in the most appropriate file format (different for different purposes)
Forgetting to name the file with your keyword phrase and forgetting to add relevant ALT Tags
Forgetting to set a featured image
Using images that are copyright and leaving yourself open for legal action
Poor quality images (image resolution too small)
Not having images optimized to use for social media sites (the right size and branded)
Not having an optimized title for your image, including Alt Tags
These are just a few of the common mistakes we can make without realizing that they can impact on how well our site is viewed by search engines, and how it can influence pages on our site being listed higher in the search listings. Google rewards 'User Friendly' websites and that is ideally what we want anyway for our audience… to make their experience on our website a pleasant one, and one that makes it more likely to have return visitors and followers.
Editing and Optimizing your Images
Whether you get your images by actually taking your own photographs or you buy the rights to use images from a Stock Image site, you will still need to prepare your images before you upload them to your website.
You will also want to optimize your images by giving them the right name… I usually use something related to what I want to rank for, so a keyword or phrase that might be in the title of the article. When you upload your image you will also want to add an ALT Tag. This is where you use the keyword or phrase to 'name' the photo, and if for whatever reason the image won't load in someone's browser, they should at least see the ALT Tag and know what it's about.
Google bots or crawlers also these tags, which helps them to know what the image is about as well and can assist with your ranking.
Also… don't forget to set a featured image for each of your posts. You will see that in the editor down nearer the bottom of the right menu. The featured image is often used by a lot of themes for thumbnails for the layout on the home page of your blog or website. They are also used with some plugins such as those that suggest similar articles to read like 'Related Posts'.
So… below, I am going to go through a bit more detail on how to avoid making some of the other mistakes I've listed above…
Having your Images the Right Size
As I mentioned, you don't want to slow your website loading times, and images that are too large will definitely contribute to this problem. The size of your image (the KB or MB) will depend on a few things, it's actual size in measurements i.e. 4000px x 6000px, as well as the file type i.e. .png .jpg etc.
You don't want to upload an image of high quality in it's full size… for example… your HD (High Definition) image might be 4000px x 6000px… this is a very large file size, and will mean that the size of the file will still be large, even if you can make it appear smaller by adjusting the settings within WordPress. This file still being so large will slow down the page loading time for your site, and this is something that Google takes as a 'negative' and is potentially detrimental to the ranking of your website in search engines.
Having a website that is slow to load is very frustrating for visitors, and a lot of them will just leave before it finishes loading. This is particularly true for people who have slower Internet Connections, and the last thing you want is people clicking away from your site before they even get to see your content.
The 'seeing all' Google also monitors the length of time someone spends on your site, and whether they look around on other pages… if people just click away, then Google decides that your website is not relevant, and ultimately you will get no ranking at all!
The Best Image File Types to Use
Most commonly used image file extensions are .jpg .png and .gif. Also popular would be Vector images but these are not as common as the previous ones. There are advantages and disadvantages to each type of file, and usually it will be the purpose that will influence the choice you make.
For example; without going into too much detail, you can research image file types if you want to know more, but for most uses the .jpg file is going to be best because it is a lot smaller than the same file in a .png format. That being said, sometimes you might need a .png file because you want a transparent background. You might also want to do a lot of your editing in this format because it will help maintain the quality and when you are finished editing your PNG file, you can just convert it to the JPG ready to upload to your site.
Branding and Social Media
Even though we are mainly talking about WordPress, you want to consider Social Media sites and their requirements. Of course you will need to either create or have created your individual banners, wallpapers etc. for each of these. They each have their own sizes and specifications. You also want to make sure  you use good quality images… in other words don't just buy the smallest ones, you are better off resizing down… never up (don't make images bigger, you will lose the quality).
The other thing that does relate to your WordPress site, is that you want to make sure the images you are using are a good size so when they are pinned or posted on various Social Media sites they will still be good quality images. I know it used to be the case with Facebook, if your image was large enough it would show up as a big image in the timeline, if it wasn't big enough it would just show up as a thumbnail.
So Where Do You Get Good Images With the Rights to Use Them?
This is critical, because if you are using images that are under copyright and you do not have a license to use them, then you are leaving yourself wide open for litigation… And companies like Getty Images will sue you if they think you are using their images illegally.
I have it on good authority, that it is best to just steer clear of Getty and any companies they own. This includes one website I used to use all the time… iStock Photos. Apparently, even people who purchased the rights to use images have been sued, so it is really important that you keep proof of purchase wherever possible… Or just avoid any of the Getty image companies.
The other thing that I have found with iStock Photos, that their pricing has changed. Their old system allowed for reasonable pricing but the new system seems to work out way more expensive. I don't like it anymore so I won't be using them again.
There is another site that offers free images, but you do have to check the rights on each individual image you download and make sure you comply with any conditions. That's called FreeImages.com. I tend to not use this site a lot either. Free images are rarely as good as paid images.
So that brings me to my favorite stock image site… BigStock Photos.
They are very reasonably priced and have excellent images as well. You just need to make sure that you are fulfilling the conditions of use for the license you need. You DO want to read the fine print!
Tools for Editing Your Images for Use in WordPress
The tools that you use to edit your images will likely vary depending on whether you use a PC or a Mac. I have recently acquired a Mac, so I am just getting used to it. On my PC I used to use a little free program called IrfanView. It was very handy for resizing images. That was pretty much all I used it for, and maybe changing a format from a .png to a .jpg or something else. Even though they apparently have a version for Mac, I could not get it to work (no doubt because I'm a new Mac user).
Since using the Mac I was having some issues as I was not keen on the program that is standard on the computer. Luckily I did find a downloadable version of Pixlr called Pixlr for Desktop and I'm really liking it much better than IrfanView and I can do more with it as well.
Of course if you are proficient with PhotoShop then you can do whatever you like with it to edit your images, but you might like to try the other options if you are after something more simple and free.
Of course there is also Pixlr online image editing as well, so you don't have to install a program if you don't want to.
Another popular program is GIMP. This is also free, but despite having a go at using it a few times, I just didn't like it for quick jobs, plus if you have a .psd image (photoshop image), then you cannot edit the text you have to redo it. I believe that is the same with Pixlr as well, but I find that a bit easier to use.
Another online program you can use for things like eCovers, headers or banners etc. is Canva. It also has a lot of templates (but again be careful of copyright issues with what you are intending to use it for… best to use your own images where you have purchased the appropriate license).
Mobile Devices
Both Pixlr and Photoshop have free photo editing apps you can download and use to edit your images on your smartphones or tablets. Definitely worth checking out, especially if you are in the habit of uploading things from those devices or even saving them to Social Media sites.
Perfect for adding a quick url and or copyright notice on the corner of your images. 🙂
It Doesn't End Here…
Of course there is a lot to learn about using images and optimizing them for your business and I have barely touched on the subject here, but hopefully I have at least given you some 'food for thought'.