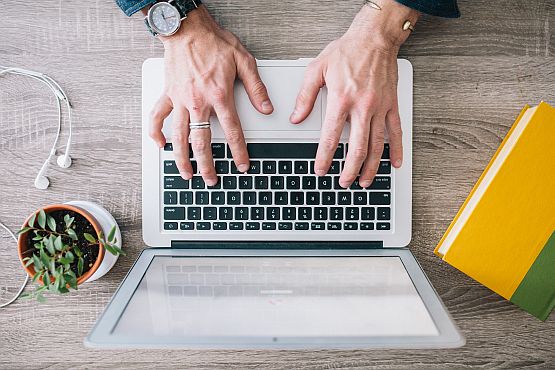 Using The Quick Start Challenge to Give My Online Business a Facelift…
Starting with this poor old neglected blog!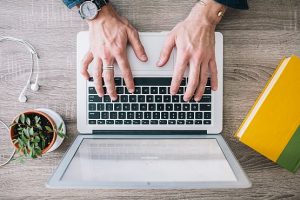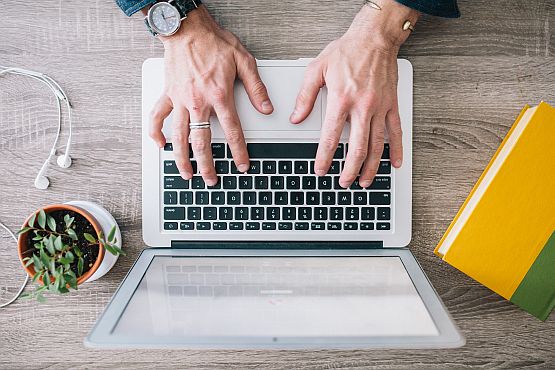 I had a few attempts at trying to get this site off the ground, and for the longest time I had no idea how I was going to approach it. I'd have one idea… make a start… leave it… eventually get another idea… start again… happened a few times…
Then probably about 4 years ago, I had a much clearer 'vision' of what I wanted do and again made a start… Even though it was better than my previous efforts, I still ended up letting it go… There are some really good (although misguided), reasons why I let that happen.
I will go into some more details below, but first I wanted to give a bit of an overview of what I am currently undertaking and why.
If you take a look around this site (depending on how close you turn up to when I am actually publishing this post), you will likely notice that there is not much content, and really just a few things that could be put down to 'dabbling' with things online..
Yes… I'm guilty of 'dabbling' in a lot of things… But I guess on the good side, I have actually learned a ton of things that I know can be really useful to others who are just starting out with their online dreams…
Meanwhile I needed a bit of a 'kick in the pants', a bit of direction and accountability to get things moving with my online business…
So Here's What I did!
I signed up for The Quick Start Challenge that is run by Dean Holland, Craig Crawford and Robert Phillips. This year (2015) is the third challenge they have run, and by all reports previous years have been very successful at getting people moving and earning online.
My reason for getting involved with this is to motivate me to get my personal website more focused and to take my online earnings to a more regular and predictable level.
So I've given my blog a 'facelift' with a brand new theme, and I have updated a few things, including the About Me page… and in case you want to read a bit more about me.
Just a short version… I have been 'working' online since early 2004 and really I guess you could say I have made every mistake in the book… actually I think I have even 'mastered' some of those mistakes!!
#1 Mistake – Not Getting into the Internet Marketing Niche
I never felt I could provide anything 'useful' for the Internet Marketing or the Make Money Online niche… There was always this idea in the back of my mind, that I needed to be making a ton of money online myself first.
This is not really valid, with a couple of provisos…
It was always important to me… and still is, that I don't misrepresent myself or anything that I am offering online. So really, thinking back, I could most definitely have been in a position right from the very beginning to share things that I found helped me.
I could have shared other peoples courses or products that I knew represented good value.
Still… I didn't do it, just because I didn't want to 'look like' I was putting myself up as some sort of expert.
Over time I have acquired a lot of skills which have included Webmaster and Design skills along with Research, Search Engine Optimisation, Amazon Affiliate Marketing, Product Creation, and Writing skills to name a few.
Clearly, these are all things that I could have been sharing with other's seeking to do the same sort of things… but again… I didn't.
[I should add a small caveat here… for some people there is no desire or need to enter into the Internet Marketing Niche, and that's fine, but the main thing is you pick the one niche that you enjoy the most and stick to it because all the same principles apply to any niche, with the following 'mistakes' I discuss.]
#2 Mistake – Not Building a Subscriber List
Not building a list… right from the get go!!!
So many experienced marketers taught me this very thing, in courses I paid good money for… they even told me directly… but I still didn't really do it!
Why?
What stopped me from starting to build a list of subscribers?
Well a couple of reasons, but really the biggest reason 'not' to move forward with this were what I mentioned in #1. I didn't want to put myself up as some sort of expert, when I didn't feel I was one.
What I could not quite wrap my head around, was all I needed to do was share my experiences as I went along, shared what worked and what didn't…
An 'expert' is really only someone who knows more than someone else, and regardless of how many people online might know more than me, there are a ton of people who don't know as much as I do, so really I could have started helping people a whole lot sooner, if I didn't let my own fear or concerns get in the way.
#3 Mistake – Not Having a Plan and Sticking to It.
Did not really pick a sound plan or system to follow and make sure I totally focussed on that one thing until I got it working…
Again… Why?
It sounds pretty simple and straight forward to me now, but over the years, especially in the first 4 or 5 years I had trouble just trying to work out what I wanted to do.
I shied away from the Internet Marketing niche, and I could not settle on any other niche… there was always 'reasons' why they would not quite work.
I could not decide on whether I should do affiliate marketing or just try to pick a niche that was of interest to me and create my own products.
Did I want to do offline sites for 'brick and mortar' businesses (I did a few of those)?
Did I want to provide online services, article writing, website building and installation, creating private label rights products.
Did I want to start publishing on Kindle?
Seriously… I have tried most of these things to a partial degree… never really to a satisfactory degree that I was happy to totally focus and pursue just that one thing.
#4 Mistake – Buying Way too Much Stuff!
Some people call it 'Shiny Object Syndrome' and that is really a trap that most of us fall into to some degree or another. Aside from wasting way too much money, you end up setting yourself up for 'information overload' and overwhelm, which will stop you in your tracks faster than you can imagine.
It will have you spending huge amounts of time going round and round in circles not really getting anything productive done.
It's a hard one… especially when starting out.
Some people online like to tell 'newbies' that it is 'easy' to get started making money online… If they don't say it exactly like that, they certainly imply it. And while it can be simple it is rarely 'easy' for most of us, because
Don't Get Me Wrong…
I do make some money online… it's just that it is a small amount. I most definitely could have made a lot more offering services writing for others or providing webmaster services, but whenever I was doing those things, I was not enjoying what I was doing… I always wanted to be working on my own projects…
While a lot of experienced marketers say all you need to do is make your first dollar… and I am sure there is some truth to that, as a rule, I must say that has not been much help for me, so there is a bit more to it, and that is what I need to get sorted.
That Brings Me To Here…
Back to why I joined up with this year's Quick Start Challenge… Well like I said, I wanted some accountability and I wanted to 'bite the bullet' so to speak and finally get this online 'dream' working once and for all.
I believe the Quick Start Challenge will help me do that…
I have had some plans for this blog for a little while but have had trouble getting into it enough to get it going properly, so now I think this project will help me pull it altogether.
I will be able to start helping other people who are getting started online, and I will be able to finally start building a serious subscriber list, plus I can start putting together some of my own products along with occasionally recommending someone else's quality product where I feel happy to do so.
If you happen to be one of those people out there who can relate to anything I have been talking about here then please come along for the journey.
I'm always happy to hear from subscribers and fellow online entrepreneurs.
Do You Have Any Similar Experiences You Would Like To Share? For Example…
What Do You Think Your Biggest Mistake Has Been Trying To Get Your Online Business Started?
Just leave a comment below… I will be reading and replying to every comment…