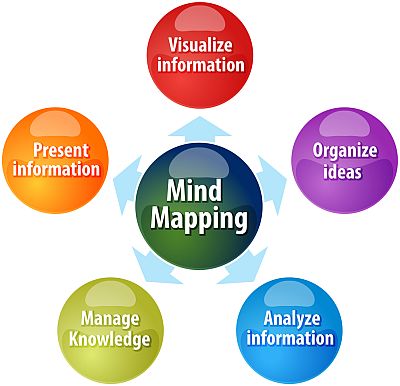 Are you always busy trying to get things perfect?
Most of the time, getting it done is way more important than trying to reach perfection!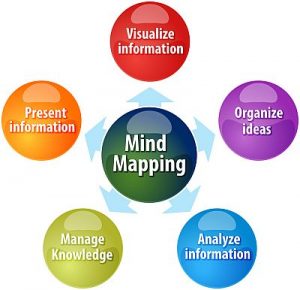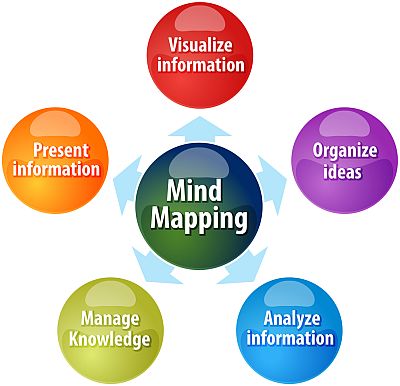 I started this post a few days ago, thinking I would try to make a quick post about what I was trying to get done in the QS Challenge this week.
And here I am still trying to 'get it done'… no… not trying to make it perfect…. (well there might be a bit of that in there), but trying to actually make it worthwhile for you… the reader!
If you are looking for the Free Download then skip to the bottom…

🙂
The Quick Start Challenge Week 3
Sign up for an Autoresponder (Been with Aweber for years)
Sort out a 'Freebie'… some sort of gift that provides real value
Get an opt-in form in the sidebar (and or an opt-in or squeeze page done)… didn't get that quite done yet)
It's funny, and maybe even a bit discouraging to some people just getting started, but even when you know how to do some of these 'techie' things, you can still get overwhelmed and find yourself going 'round and 'round in circles.
Case In Point
I've been trying to sort my opt-in form for my page.
Technically, I know how to do all the tasks at hand, it's pretty easy (when you know how). But … Here's the problem … If you start thinking too much you can end up 'shooting yourself in the foot', by overcomplicating stuff. Adding on unnecessary tasks (even worthwhile ones), changing your mind, and really just get caught up trying to get things 'perfect'.
It can be a bit of a challenge to reign yourself in and just focus on the basic task at hand, and keep in mind you can always improve on things as you go along.
There are certain steps required to get the job done … that is the basic job … at it's simplest (well maybe not quite, but close).
What I have a tendency to do, however, is add a step to my list, but then that step highlights something else I need (or would like) to do before I can complete the first step.
So even with just the basic steps, it seems I can add a few more to each one to make the whole thing a bit closer to 'perfect' or done the way I want it done eventually, and before I know it, the simple task becomes bigger than 'Ben Hur'!
My immediate goal may not be quite the same as my ultimate or end goal!
For example, you might ideally want to set up a full Sales Funnel, which not only adds subscribers to your list but gives them an opportunity to become customers. This can be either through purchasing one of your own products or someone else's through your affiliate link. You might want to set up a prospects list as well as a customers list in your Autoresponder.
To set this all up is going to take a lot more thought, work and time than if all you are trying to do is create a subscriber funnel, which just has people opt-in for a freebie and get onto your subscribers' list.
And it can fast become a lot like taking 'one step forward, five steps back!' if you are not careful … lol. 😀
And with all that talent around 'complicating' things, what do you think happens next?
Yep … that's it, I get bogged down, it starts taking too long, I get sidetracked from my end goal, lose momentum and in short, end up procrastinating and achieving nothing or very little!
This was where I found myself (yet again) this week.
I found myself jumping onto my 'usual' merry-go-round, and could see myself not getting this week's tasks done.
So what did I do to jump off that stupid thing?
Having a Deadline – Getting it Done not Perfect!
Yay … Thank goodness for the Quick Start Challenge and the deadline … If I didn't have that deadline I would probably still be trying to decide what theme I wanted to put on my site!
So another way of looking at it is being accountable to someone or something, and it probably depends on just how disciplined you are and how well you can motivate and manage yourself, but either way, you want to have a set time to get a goal or task completed.
But equally important is having clear steps so that you can distinguish exactly what it is you need to do, and it gives you a clear direction for moving forward.
Simplify and List it Out
So you want to make a list of smaller tasks you need to complete the objective goal, and you want to keep that goal as simple as possible … enough to get the job done and underway. You can make improvements and additions later on.
Then work through each of the tasks crossing them off as you go. When you find yourself drifting or thinking about adding another task, just 'reel yourself in' and ask … is this necessary at this time to complete this goal or task? If not, forget it … for now at least.
Stay focused and concentrate on getting the job at hand done!
Mind Mapping Tools
There are many time management tools for helping to achieve these things, and even the good old 'Pen and Paper' is perfectly good for listing the steps towards completing a task.
In another post I spoke about Simpleology  (has a free version, and is a flexible, versatile and efficient tool) as a way of managing your 'to do's', but if you are a bit like me and appreciate a more 'visual' tool, then in addition to a list management tool you might want to try MindMapping.
There are a number of paid options out there, but I really suggest you try a free option like 'FreeMind' at least to start with, so you can see how you go with it.
I love it but have never really spent a lot of time getting familiar with the software to make it do all the things that it can do. You can certainly learn a lot about using these tools by searching on places like Google or YouTube which is better still, so you can watch someone teach you how to use it.
Maybe you don't even know what MindMapping is (of course you can Google it), but put simply it is like a Flow Chart for a To Do List …
It is often used as a brainstorming tool, but it is equally as useful as an organizational tool … Mostly the software uses different shapes as bubble containers where you can write a task or point, then you can 'expand' it out to attach (usually by lines or arrows) to other bubble shapes that contain a break down of the original point or task. You can extend these 'layers' out into multiple levels depending what might be helpful for the task at hand. So you can break tasks or points down into Categories, Sub-categories, Sub-sub-categories etc.
The MindMapping software will usually allow you to use color as another way to help organize your tasks or thoughts and to categorize them for you.
Here is a Free Download for you – A quick MindMap I put together to give you an idea (nothing flash, just something very simple to give you a bit of an idea).
Just Right Click Here or Right Click on the image below and select 'save as' to download the zip file to your computer. The file contains a .jpg file and a .mm FreeMind file (you will need Freemind to be able to open it up, and then you will be also able to edit it). The image in the zip file is a lot bigger than the one below so you can read the points more easily …